Officer Jamie Buenting

T-Shirt Fundraiser
The image below is a picture of the shirt that will be sold to raise money for, Fallen Officer Jamie Buenting's Family. The shirt is to honor and remember Officer Buenting as the hero he is. I will be taking orders for these shirts. If you would like to purchase; please contact me with your order. The shirts will be $12.00 a piece; $15.00 for 2XL and up. All orders must be paid on, or before 10/21/2013.
Thank you for your time,
Rich Palmer
Phone: 515-408-0903
Email: richpalmer75@gmail.com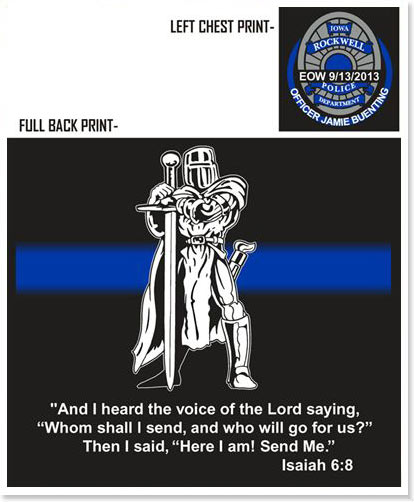 Training Now for

Tomorrow's Challenges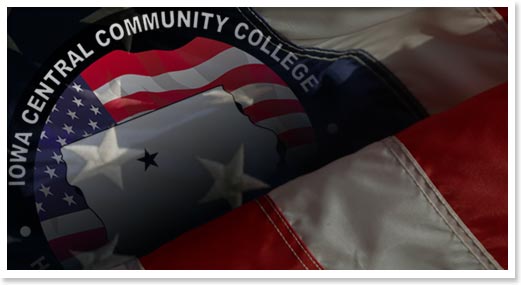 The nation's rural emergency responders face unique challenges when acting in response to a disaster or emergency situation. In recognizing the need for consistent and quality training, the Homeland Security Training Center was established in 2003 in conjunction with Iowa Central Community College to fill these requirement gaps and training needs.
The Homeland Security Training Center has been tasked to fill such training gaps as well as necessary compliancy training for emergency responders throughout Iowa. All training delivered by the Homeland Security Training Center is certified by the U.S. Department of Homeland Security and is offered at no charge thanks to the continuous financial support of Congressman Tom Latham (R-Iowa).
To ensure that training opportunities are made available to all agencies throughout Iowa, all course offerings are posted online. Agencies are able to view courses statewide, in their region, and locally as well as to request that a specific course be offered in their area.
News & Multimedia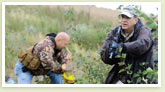 ALERRT LeVel 2 Open Area Active Shooter Training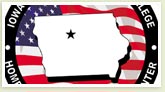 Training center featured on WHO Radio
Tom Latham calls Iowa Central Homeland Security Training Center a "model for the nation." click here to listen!